TULUM YACHT RENTALS
TULUM YACHT RENTALS
Tulum Yacht Rentals offers you the possibility of hiring a boat. In Tulum there are no marinas, no docks for yachts. The nearest marina is located in Puerto Aventuras, where we have luxury yachts, catamarans and boats. Puerto Aventuras is about 30 minutes away from Tulum's downtown . We can pick you up by ground transportation to Puerto Aventuras from Tulum. Have a nice day in Riviera Maya's coastline and return in the afternoon to your hotel in Tulum, Sian Ka'an or Tulum Hotel Zone for dinner.
LUXURY YACHT CHARTERS NEAR TULUM
Luxury Yacht Charters in Tulum offers a mega yacht, the Azimut 85, which has 4 luxurious cabins, flybridge, 2 sailors, capitan, minimalist style living room with zebra carpet, full kitchen and 3 dinner tables. Its cost is $1500 USD per hour. Food and drinks and not included, but can be included for an extra price for the catering. All kind of food can be arranged: From gourmet snacks like variety of cheeses, salamis, sashimis, carpaccios. Also nice lobsters, all kind of steaks, variety of seafood, deluxe salads, etc. You tell us what you like and we get it for you. This yacht has a capacity of up to 30 people.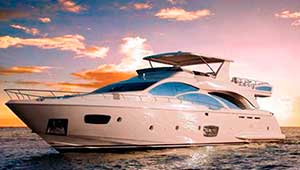 SEA RAY 47 AND AZIMUT 42 ON "TULUM BOAT RENTALS"
The Sea Ray 47 yacht is the most popular boat for rent in the Tulum boat rentals market (Puerto Aventuras, remember). It includes open bar in its price, for $1250 4 hours. It includes food, which is guacamole, chips, chicken fajitas (also ceviche or other kind of food with extra cost). This yacht has 2 cabins, one bathroom and it's got flydeck, from where you can dive to the sea. Includes snorkeling equipment, crew and fishing rod. If this yacht is not available that day, we give you another boat. Like a 60 footer luxury yacht, price is just a little higher, same service. It could also be an Azimut 42, same size and price as the Sea Ray.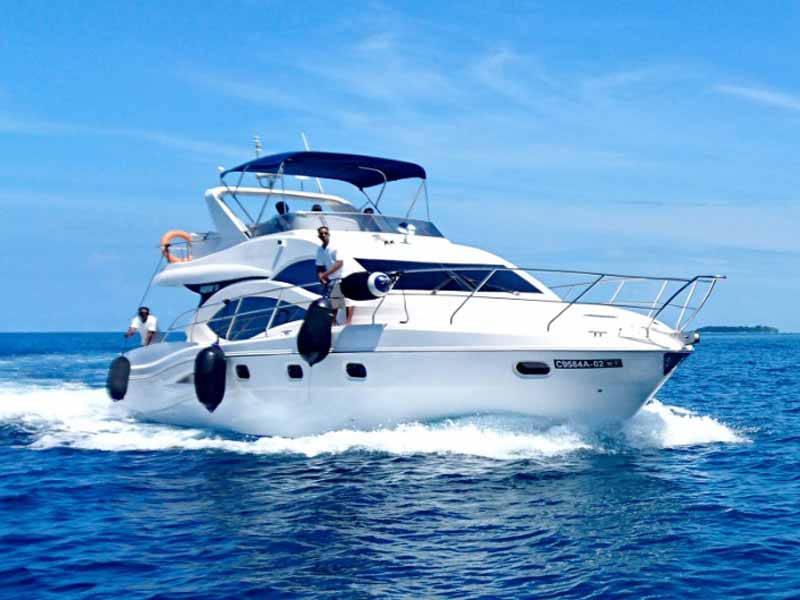 SEA RAY 60 FT. "TULUM YACHT RENTALS"
A Sea Ray 60 feet can be hired departing from Puerto Aventuras. This boat sleeps in Cozumel, but we bring it to Riviera Maya to be able to rent it. The cost is $3000 USD for 6 hours, plus $500 USD pick up fee. If it's 8 hours it would be $4000 USD. Includes some beers, water, sodas, ice, crew, snorkel equipment and ceviche & guacamole. It is most commonly used for luxury fishing, as it includes full equipment: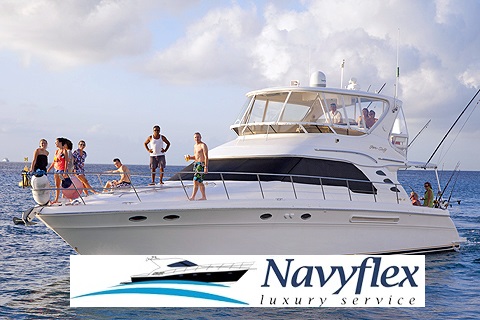 Tulum Boat Charters offers also a Fourwinns 37 feet, which would be the cheapest boat rental, in $700 USD 3 hours, with sodas, water, beers, snorkel equipment, snacks. This price is for up to 5 people and it is commonly used for romantic sunsets. From 6 to 10 people is $850 USD. It has one cabin with kitchen, bed, dinning table and bathroom:
CATAMARAN RENTALS IN TULUM
Catamaran Rentals in Tulum offers different kind of catamarans. One of them includes open bar for $1450 USD 4 hours, $300 USD extra hour, a 36 feet long. The other catamaran for rent in Tulum includes hamburgers, juices, sodas, water and open bar. It holds up to 80 people and food menu can also be NY steak with extra cost. There is also a kids menu. Luxurious catamarans are Lagoon 38, 40, Leopard 44 and 51. Lagoon Power 440 costs $1550 USD for 3 hours and can hold 30 people with extra cost.
The places we can visit departing from Puerto Aventuras is: Punta Inah, Punta Venado, the bocana of Puerto Aventuras, cruise the coastline, Playa del Carmen (minimum 6 hours rental). Tulum ruins (minimum 8 hours rentals). Cozumel (minimum 8 hours also).
In Tulum Catamaran Rentals we also offer transportation. Transportation is charged separately, as many people have rented a car. Our Round trip transportation is for 14 people and it costs $215 USD. If more people, we would need another van.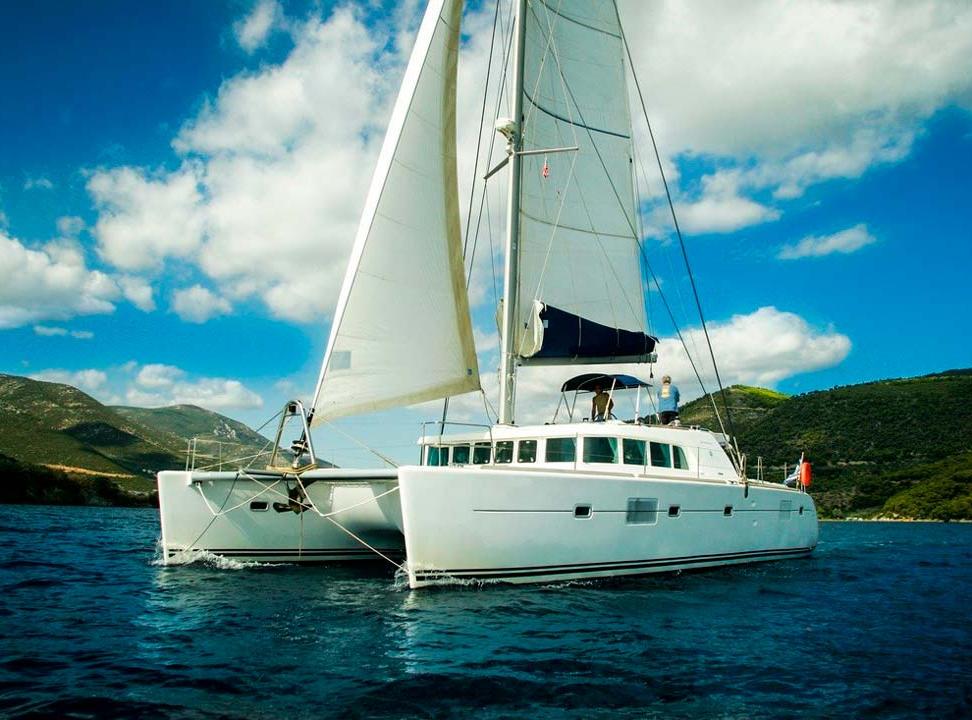 TULUM FISHING CHARTERS
Our fishing tours in Tulum includes Hateras 46, Beltram 34, Beltram 38, Blackfin 33 and Cobia 27. These Tulum fishing trips depart also from Puerto Aventuras, 30 minutes away from Tulum. We have transfers that can take you to our dock for $215 USD extra, or you can take a taxi from your hotel. Prices vary from $750 USD to $1300 USD for 4 hours. Include water, sodas, ice, crew and fishing tackle. Tulum fishing charters can get you fish like mahi mahi, wahoo, blackfin tuna, horse mackerel, barracuda, white marlin and even blue marlin if you are lucky.