CATAMARAN RENTAL IN CANCUN, TULUM AND PLAYA DEL CARMEN
Welcome to Playa del Carmen Catamaran Rentals. We provide catamaran group charters for events of all sizes aboard Riviera Maya. Near Playa del Carmen there are ports like Puerto Aventuras and Puerto Morelos; also you can get with us the best yacht rentals Tulum in all the area.
Cancun and Tulum are also good idea if you are able to travel to it, as its 45 minutes away. Guests can enjoy a variety of water related activities such as; snorkeling, kayaking, paddle board, jet skiing, sunset cruise and more from the stable and spacious deck of a party catamaran rental in Playa del Carmen.
Have half-day, full-day and extended private catamaran tours are available. Catamaran Rentals in Playa del Carmen offer special packages for meeting planners and destination management organizers. In Puerto Aventuras we have catamaran that combines the latest in luxury, so there is comfort and safety with excellent stability, water sports equipment and presentation.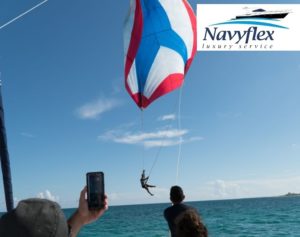 PLAYA DEL CARMEN CATAMARAN CHARTERS
Riviera Maya catamaran rentals offers sail boat and catamaran rentals near Playa del Carmen. Right in Playa del Carmen there are no docks or harbors, so we may pick you up at your lobby's hotel and take you to the nearest port where the vessel is located.
We recommend our Puerto Morelos catamaran rentals as prices are cheaper. Puerto Morelos is further than Puerto Aventuras but in both cases you hit the highway.
Playa del Carmen catamaran rentals are often a good way to get on board your whole family. Doing snorkeling and visiting the best reef of the Riviera Maya's coastline.
CATAMARAN RENTALS FOR GROUPS IN RIVIERA MAYA
Riviera Maya Catamaran Rentals has big catamarans to rent for groups. Up to 100 people can fit on board a huge catamaran for events in Puerto Aventuras. We can arrange transportation to take you to the harbor from Playa del Carmen.
If you are getting married in Riviera Maya, the best way is by the sea. It would be open bar on board, warm crew, waiters and food. We can help you arrange the priest, flower arrangements and cake. Catamaran charter for groups in Playa del Carmen can also be for small events.
A luxury 50 footer catamaran can hold 30 people; in case you want a better boat. There is also a yacht for groups. It can fit up to 60 people.
RIVIERA MAYA CATAMARAN RENTALS
Puerto Morelos catamaran rentals are an easy way to have economic charters in Riviera Maya because prices start from $725 USD 4 hours for 10 people. If you need to be picked up at your hotel's lobby, $790 USD would be the price to pay. Dock fee is $12 USD per person which is paid cash upon arrival to catamaran. From Playa del Carmen to Puerto Morelos is like a 20 minutes ride once on highway, so you can check the catamaran options out with us.
BEST VALUE CATAMARAN TOURS
Catamaran .
Number of people: 30
Size: 42
Catamaran .
Number of people: 18
Size: 36
PUERTO AVENTURAS CATAMARAN RENTALS
Catamaran Lagoon
Number of people: 30
Size: 40
Catamaran .
Number of people: 15
Size: 36
Catamaran .
Number of people: 100
Size: 64
CATAMARAN RENTALS IN CANCUN
Catamaran .
Number of people: 60
Size: 50
Catamaran .
Number of people: 30
Size: 44
Catamaran Wild Cat
Number of people: 30
Size: 35
RIVIERA MAYA SAIL BOAT RENTALS
Almost all boats in Riviera Maya, near Playa del Carmen and Tulum are catamarans or yachts. We can offer sailboat rentals in Playa del Carmen by picking you up by car to take you to Cancun and depart from there. Near Playa del Carmen we still don't have sailboats for rent but we will. Maybe we have one by the time you read this message. Please contact us for more information. Sail boats in Cancun starts from $600 USD 4 hours.
Jeanneau .
Number of people: 12
Size: 42
Bavaria .
Number of people: 10
Size: 44
Balta .
Number of people: 16
Size: 40