Riviera Maya yacht rentals; discover an amazing and unique experience
Riviera Maya yacht rentals is one of the greatest options to enjoy a magical moment, so if you are planning a visit to the stunning Riviera Maya, don't miss the opportunity to live a unique and luxurious experience by renting a yacht with us. At Yachts Rentals in Playa del Carmen, we offer you an exclusive Riviera Maya yacht rentals service, designed to give you an unforgettable experience in the crystal clear waters of this magnificent beach.
With Riviera Maya yacht rentals, you will have the opportunity to explore the wonders of the Mexican Caribbean in an atmosphere of luxury and comfort. Our first-class yachts are equipped with all the amenities you can imagine, from spacious entertainment and relaxation areas to modern kitchens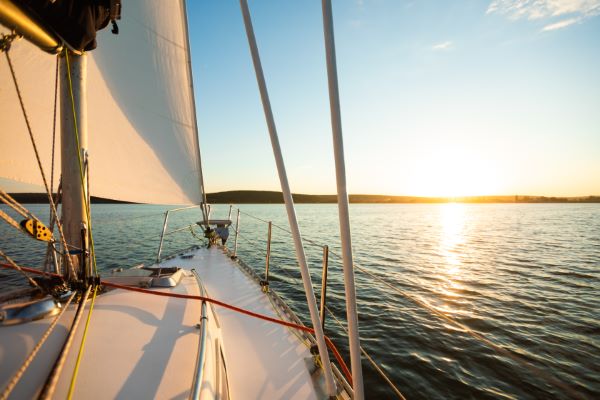 A service of excellence on board
At Yacht Rentals in Playa del Carmen we pride ourselves in offering a service of excellence on board Riviera Maya yacht rentals. Our main goal is to make sure that each of our clients has an unforgettable and pleasant experience during their journey through the waters of the Mexican Caribbean.
Therefore, we have a team of experts in Riviera Maya yacht rentals, who are highly trained and have extensive experience in the industry. From the moment you embark on one of our yachts, you will feel cared for and looked after in every detail. Our staff will always be available to attend to your needs and guarantee your comfort throughout the entire trip.
Likewise, the safety of our clients is our top priority, therefore, Riviera Maya yacht rentals have state-of-the-art navigation equipment and comply with all the rules and regulations of maritime safety. Our captains and crew are highly qualified and know perfectly the waters of the Riviera Maya, which will allow you to enjoy a safe and carefree ride.
In addition, we understand that each client is unique, so we offer a personalized service tailored to your preferences and needs.
The best luxury yacht rentals in the Riviera Maya
In the next section, we mention one of the best Riviera Maya yacht charters we have available for your next adventure.
SUNSEEKER 60 FT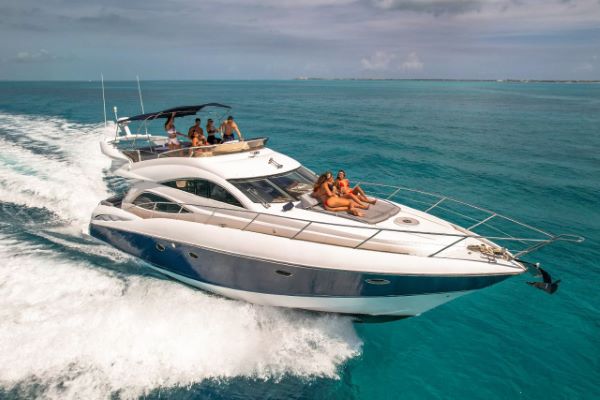 This 60-foot Sunseeker is the best serviced in the Riviera Maya, with a capacity of 15 people and includes:
Chef with menu
Premium open bar
Paddleboard
Snorkeling gear, and waiter
You can get this Riviera Maya yacht rentals at a cost of:
$2,750 USD 4 hours
$3,350 USD 5 hours
$6,020 USD 9 hours (to Cozumel)
Plus $120 USD per person after 8. Maximum 15 people
Plus $20 usd dock fee per person
30% is needed to secure your date and departure time (9 am or 2 pm, if 4 hours)
We also have round trip transportation for $225 usd for every 11 people.