PUERTO AVENTURAS PRIVATE YACHT CHARTER
PUERTO AVENTURAS CATAMARAN RENTALS FOR PRIVATE CHARTER.
Catamaran .
Number of people: 15
Size: 36
Catamaran Lagoon
Number of people: 30
Size: 40
Catamaran .
Number of people: 30
Size: 46
LUXURY PRIVATE CHARTER IN PUERTO AVENTURAS.
We have many different boats available for you in Puerto Aventuras for a private charter. Puerto Aventuras Yacht Rentals can take you to Cozumel if renting 8 hours with the Sea Ray 40 and 85, or 6 hours with the Sea Ray 60. Also to Tulum ruins to take a memorial selfie from the yacht, so you can see how fresh it can be to be outside by the caribbean shores. Other places are many reefs in the Riviera Mayan coast line like La Bocana, outside Puerto Aventuras, Punta Inah, In-Ha reef, Punta Venado, Xcaret outlet, Akumal different outlets, etc. Boats in Puerto Aventuras have fishing rod, so you could try your luck. Many yacht rentals in Puerto Aventuras include open bar in its price, as well as food and snacks.
The advantages of renting a luxury yacht here are multiple, just for saying a few, the VIP and excellent service is something to enjoy by, our Captain and Crew will make your yacht charter a lifetime memorie, you can ask for as many services as you want, if you are looking for an exclusive open bar with champagne and your favorite drinks, we can make it possible, if you want the best comfort over the water, we are your best option.
Let us make your holidays the best ones with your luxury private charter in Puerto Aventuras! Try also the scuba diving with your yacht. ask about it with our representatives.
CATAMARAN PRIVATE CHARTER IN PUERTO AVENTURAS.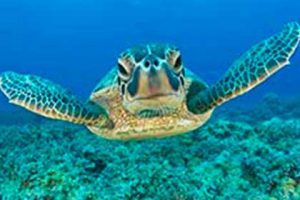 One of the best family activities to do in Puerto Aventuras is renting a large Catamaran, is perfect for large families that are looking for fun, adventure and comfort.
Everybody will be having fun, because on our luxury catamarans we have space to chill under the sun, air conditioner inside, comfy cabins, bathrooms, showers and the best service you can ever imagine.
Some Catamaran Rentals in Puerto Aventuras include open bar, snorkel gear, Captain, Crew, life jackets, snorkel tour in the most exclusive reefs of the area, music and more. Other don't include it, so you can decide if you want to add it to the price or not
Is also a great option if you are traveling with a large group of friends, this catamarans are stable and spacious, and depending on the number of people, prices can vary.
SPORT FISHING PRIVATE CHARTER IN PUERTO AVENTURAS.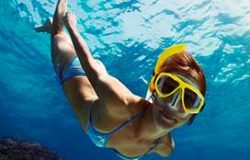 Departing from Puerto Aventuras, our sport fishing yacht Chris Craft Crown 34 feet, with a 620 HP engine and fish finders is made to fish, and it does so at the pinnacle of style! The vessel features one staterooms, one full bath an air-conditioned salon complete with Fusion surround sound.
Our local captain will take you to the best fishing spots in the area.
But if what you are looking for is a large luxury fishing yacht we have more options in Cancun, we invite you to check them out here.
SNORKEL PRIVATE CHARTER IN PUERTO AVENTURAS.
The best snorkel tour in Puerto Aventuras is on board a luxury catamaran fully furnished Catamaran with 2 cabins, 2 restrooms, a big galley and open and wide spaces to chill under the Caribbean breeze.
Our snorkel Tours could be during the morning or the afternoon, they are both amazing.
Snorkel Tour includes:
Captain + Crew
Snorkel gear
Lifejacket
National Open bar
Rum, Tequila and Vodka
Ceviche
Snacks
Guacamole
PUERTO AVENTURAS BACHELORETTE YACHT PARTY.
Puerto Aventuras is the perfect place to celebrate bachelor parties. marriages, divorces, heart breaks, failures, victories, mid-life crises (man-o-pause), or just get away from the never ending daily routine. Between the breathtaking picture perfect beaches and the thriving nightlife, you are assured an unforgettable experience.
We do all of the work for your Puerto Aventuras bachelor party planning from the minute you step on the yacht departing to the most exclusive spots in the Mexican Caribbean.
Tell us your plan and we of course will make it possible.