SEA RAY 43 FEET PLAYA DEL CARMEN YACHT RENTALS
      $200 USD / Hour.
Brand, Sea Ray
Size, 43 Feet
Cabins, 2
Restroom, 1
SEA RAY 43 FEET
This large yacht is one of the most popular ones, because it has wide spaces in and over the yacht. This yacht is perfect for large charters, if you are planning to go to Holbox on yacht this is an excellent option because it has 2 Diesel engines and, plenty of space to seat and a single aisle to access the bow per staircase.
The 43-foot Sea Ray yacht has two cabins with a classic design, has a double bed and two twin beds, a dining room up to 6 passengers and spaces to relax under the shade.
You don´t have to worry about the heat, the yacht has air conditioner in the inside and comfortable space for sunbathing in the bow.
PRICES.
Price per hour: $ 200 USD
Minimum 4 hours.
Max. Capacity: 15 Pax + crew.
PRIVATE CHARTER INCLUDES.
Captain + Crew
24 Beers
24 Waters
24 Sodas
Ice
RENT YOUR MEGA YACHT TODAY AND MAKE YOUR OWN PRIVATE PARTY.
Wedding
Bachelor/ette
Corporate events
Boat Party
Family reunion
LONG TRIP TO COZUMEL ON LUXURY YACHT.
Private Long Charter to Cozumel
Travel in your private yacht to Cozumel and enjoy the natural wonders that this Island has for you and your loved ones.
The trip begins in Cancun at 8:00 am, departing from the Marina to Cozumel. The trip between Cancun and Cozumel by yacht is 5 hours approximately and throughout the journey you will be given personalized attention and you will be able to enjoy the marine diversity, sometimes we can see dolphins, turtles, fish of different colors and more.
Arriving in Cozumel at approximately 1:00 in the afternoon, we will take you to "El Cielo", one of the best spots to snorkel in the area.
The stay is one night in Cozumel and we return to Cancun the next day departing at 1:00 p.m. to get to Cancun at approximately 6:30 p.m.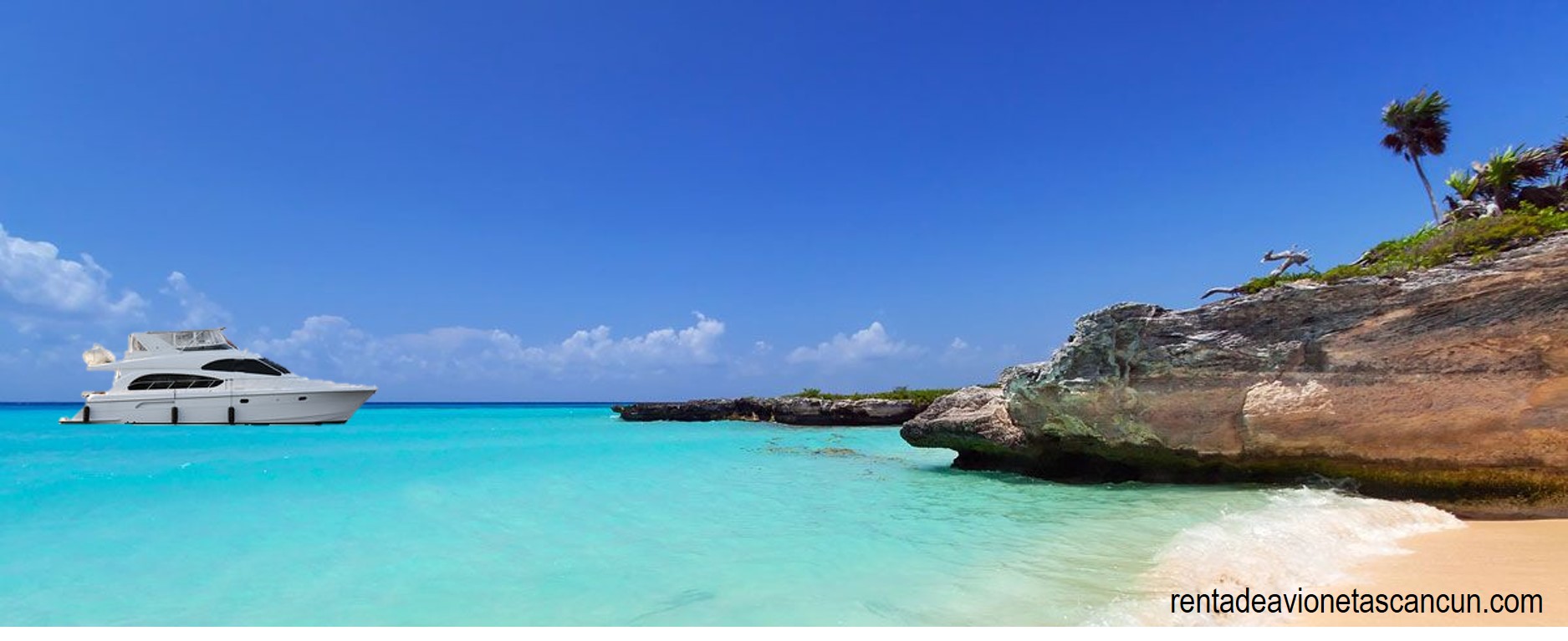 Price per Charter: $ 3,500 USD.
Duration: From 8:00 am to next day 6:30 pm.
Includes:
Captain.
Sailor.
24 Beers.
24 Waters.
24 Sodas.
Ice.
Captain + Crew.
Book your trip today to Cozumel by luxury yacht and ask about our special packages with Chef on board!.
WHAT TO BRING TO A PRIVATE YACHT CHARTER.
Sunscreen
Towel
Extra Dry Clothes
Swim Wear
Hat
Sunglasses
Cash (For Tips and Souvenirs)
We have Catering service and Photographers available.
RENT TODAY YOUR JETSKI FOR ONLY $400/ 4 HOURS.

MORE SERVICES FOR YOU.