NEW BOAT FOR GROUPS IN PLAYA DEL CARMEN
This 72 feet boat is the best option if you are 50-80 people, as its the one with the maximum capacity of 80 pax on board plus crew.
All of our tours are designed with you in mind and include: Snorkeling with sea turtles and reef fish, open bar, full meals, fishing, high-dive and read below for more. Sea turtles, swimming, singing, beers, dancing, dining, drinking, jumping, sun setting, relaxing, fishing, and never forgetting.
DISCOUNTS IN PLAYA DEL CARMEN YACHT RENTALS
Hello my friends! Here in Playa del Carmen you can find discounts. Discounts in Playa del Carmen yacht rentals page is not the exception but much of the discounts come from yachts located in Cancun. We pick you up in Playa del Carmen and take you to Cancun, as in Cancun there more more offers, so better prices as well.
BEST FISHING TOURS IN PUERTO AVENTURAS
There is plenty of fishing sports in Puerto Aventuras. If you give us a call we can arrange transportation round trip from Playa del Carmen to Puerto Aventuras in a Toyota. Once there we go off coast to the best spots nearby.
HOLBOX PRIVATE LUXURY YACHT RENTAL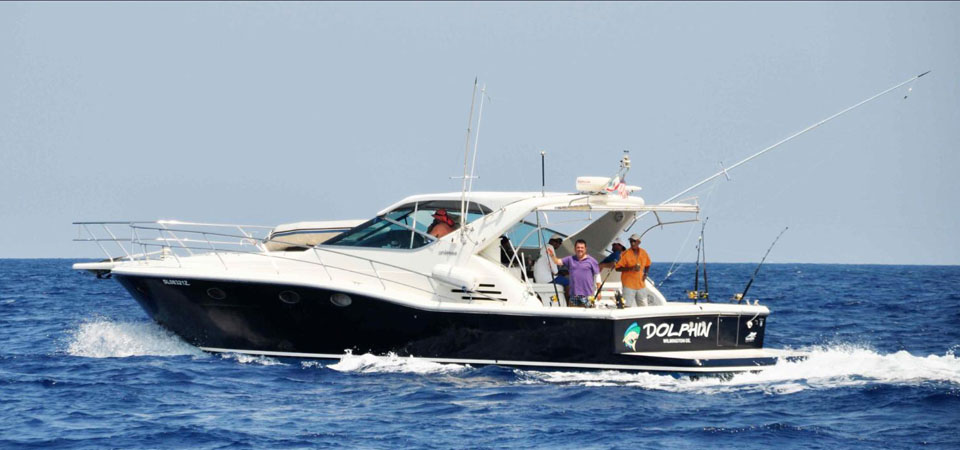 HELLO CREW!
Why do we like Playa del Carmen so much? A destination recognized internationally for its white beaches, spectacular marine life, clear skies and sunny days, with the most beautiful snorkeling spots and natural landscapes that have no comparison. These are just some of the reasons why you have to rent your luxury yacht today in Playa del Carmen.